Celebrating the 5th year of I-MAK in India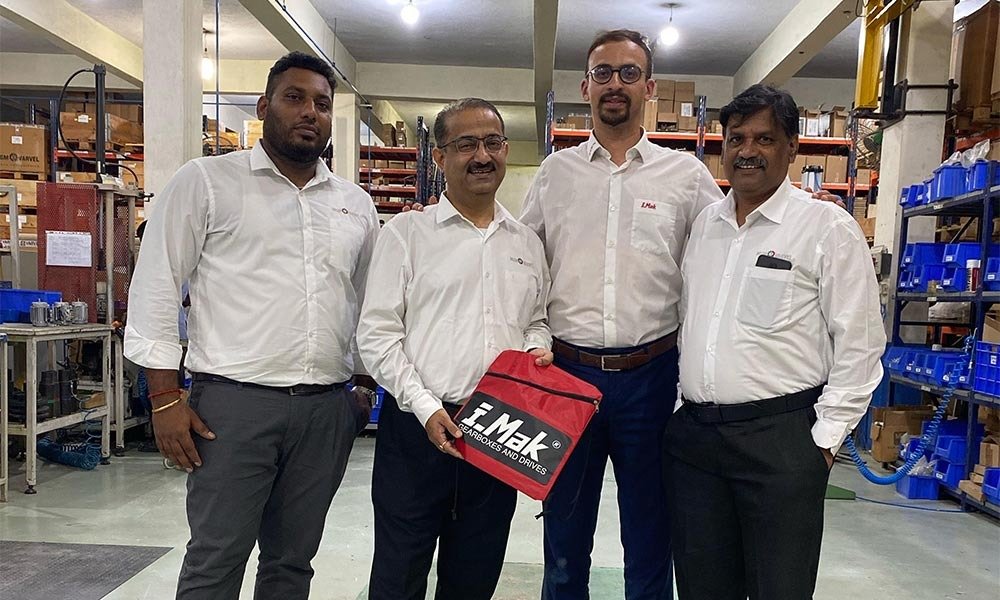 I-MAK is happy and proud to complete its 5th year on the Indian market. Present via a key partnership with MGM and VARVEL managed by Mr. Ravi  Krishnamurthy, the company quickly grew to become one of the key player of the indian market, with more than 1.500.000 million products configuration the company propose one of the largest available products catalogue available on the market.
With a large stock of products, spare parts and a mounting facility based in Chennai, the company propose fast delivery time and dynamic support to Indian customers. Supported by a strong network of sales offices  in Mumbai, Pune, Gujarat, Delhi and Bangalore and sales engineers In several other key locations, I-MAK propose tailor made solutions to OEM and the Indian Industry. Thousands of gearboxes are now running applications in hoist and crane, water treatment, steel industry, food and beverage and several other sectors in India. A lot of Indian OEM also preferred I-MAK products for their export projects, a key argument for this choice being the strong international network of I-MAK and the availability of spare parts and worldwide support.
Despite a complicate year due to the worldwide pandemic, MGM-VARVEL-IMAK partnership registered a growth in 2022 and look forward for a busy year in 2023! The brand already announced the launch of new products for the Indian market and several events for 2021 ! The new IRCM 143 (Hoist drive geared motor) will reinforce I-MAK leadership on the crane, hoist sector, and support some of the strongest Indian hoist and crane manufacturers.
In 2022-23, India will remain a key part of I-MAK strategy worldwide and the company is already looking forward to expend its activities In Chennai key location.