GWJ Technology Adds Online Calculation for Hirth Couplings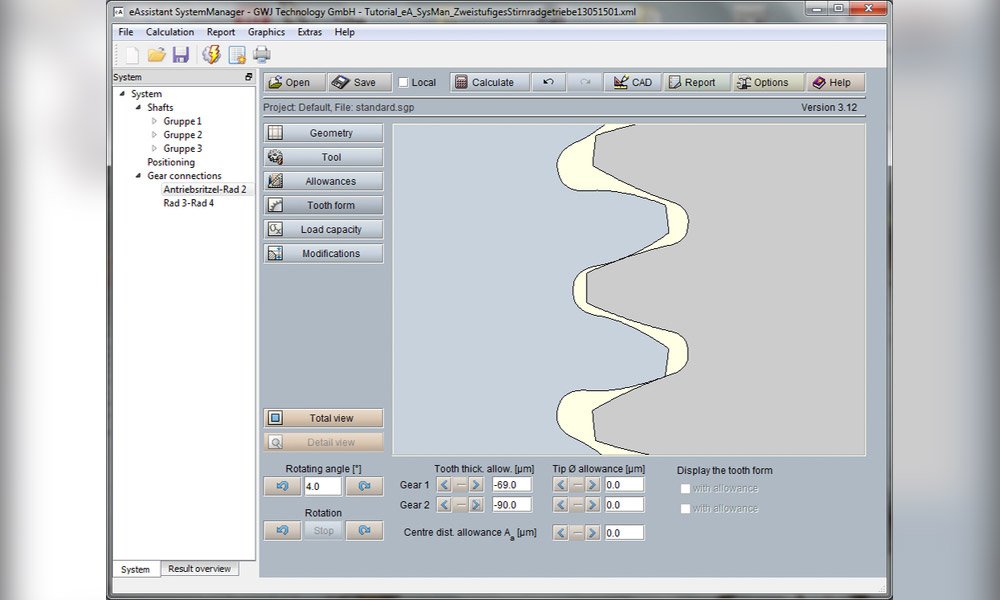 GWJ Technology GmbH, calculation specialist from Braunschweig, has added a new module to its web-based calculation software eAssistant – this now enables the calculation of Hirth couplings.
The new module is part of the web-based calculation software eAssistant in order to design, recalculate and optimize classic machine elements such as shafts, bearings, gears, cylindrical and bevel gears, etc. The Hirth coupling (or Hirth serration), a shafthub connection with tapered, symmetrical teeth, is a form-locking, self-centering and easily detachable connection component.
Because of the high torque stability together with the positioning accuracy, the Hirth coupling is successfully used across many industries for various applications, for example to connect shafts, disks, rotors, wheels and cranks together. This type of connection offers a number of significant advantages: robustness, suitable for changing forces and it requires only minimal space due to the small size. Assembly and disassembly are quick and easy. During assembly, the components are self-centering. Thanks to modern machine tools and manufacturing processes, the connection can be manufactured cost-effectively by using grinding or milling operations.
With the input of the number of teeth, outer and inner diameter, flank angle and tooth root radius, the new eAssistant module calculates the geometry of the Hirth coupling. Various special cases of the connection are also supported. In addition to the geometry, axial load, preload as well as the permissible surface pressure and the corresponding safeties are determined at maximum load. All important results are displayed directly in the in the results overview of the calculation module. Common dimensions can be selected easily and quickly from an integrated database. Here
, diameters from 50 to 900 mm can be chosen each with a suitable number of teeth, inner diameter and tooth root radius.
The permissible pressures are determined from material properties. Already existing materials can be easily selected from the integrated material database. Additionally, the user can enter individual materials for the calculation. After completion of the calculation, a detailed calculation report is available to the user in HTML and PDF format. The output of the 3D model of the Hirth coupling is also possible directly in a 3D CAD system by using the eAssistant 3D CAD plugins.