Collaborative effort amongst industry specialists creates best conveyor designs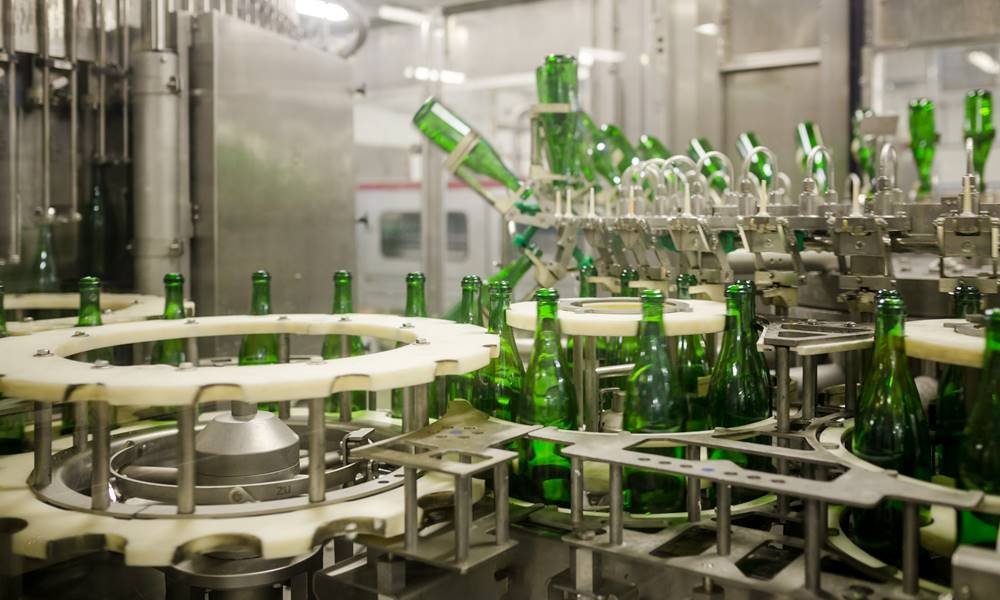 Conveyors are usually fundamental to the efficiency of manufacturing, warehousing and logistics operations and often they are built to a bespoke design. Adrian Wells of WDS Component Parts Ltd, a leading manufacturer and supplier of engineering parts and machine accessories, looks at the most efficient ways to design and build conveyors that exactly meet specific user requirements.
Sometimes the perfect solution for a project is a standard product; this will have known dimensions and guaranteed performance levels and be easily available. Other times a bespoke solution is required, for which size and performance criteria must be established before a suitable design can be developed.
Many conveyor projects require a bespoke or partially-bespoke solution. In this case the first task for the end user is to identify performance requirements and to convert these into a technical specification relating to power, speed, load and other key parameters. That's the easy part. The second task is to realise the design parameters by sourcing suitable components.
Realising the design often requires the integration of three different specialisms: a drives specialist to select the motor, gears and power transmission elements, plus possibly a variable speed drive and/or an electronic controller; a conveyor specialist who will help identify the best type of conveyor – belt, chain, screw, gravity, etc and the materials from which they are made; and finally a mechanical engineer who will help with the detailed work of defining the frame of the conveyor and selecting and sourcing all the many different components associated with it.
Five years ago, WDS recognised the increasing importance of conveyors as automated production became mainstream and efficiency was increased in materials handling operations. It therefore established an operation to supply the passive mechanical parts used in conveyor build projects, and to back this up with experienced technical advice. While WDS has its own manufacturing capabilities it recognised the expertise involved in making specialist conveyor parts and decided the best route was to form relationships with dedicated manufacturing partners. This partner resource can be drawn upon by specifiers through WDS to tailor a solution beyond the range of components displayed on their website.
At that time the product range WDS offered included support bases, mounting brackets, connecting joints, rods and tubing for constructing conveyor frames, plus guide rails, conveyor ball transfer units and rollers, skate wheel, omniwheels and other specialist components used in conveyors. These were complemented by WDS's wide range of general engineering parts such as anti-vibration mounts and casters; joints and connectors; nuts, bolts, screws and pins; knobs, levers and handles. This wide product portfolio coupled with its deep expertise in engineering and design allowed WDS to address all popular requirements for building conveyor frames or bases.
Five years on WDS recognises that nearly all conveyor systems contain at least some bespoke elements of design, so as of 2018 it has expanded its range of conveyor related equipment even further so that it can offer end users and OEMs a much more adaptable range of building elements and accessories for gravity materials handling equipment, with partner expertise available to develop driven systems to meet customer needs.
A typical conveyor design has to fit into the available space, carry loads within an identifiable range and run at a speed dictated by other elements of the process. Further, there may be environmental considerations such as a chemical atmosphere, the possibility of extra heavy loads, the presence of damaging materials, exposure to outdoor weather conditions, safety of personnel, etc.
Through the recent range enlargement WDS is able to meet the needs of both general industrial conveyors and those applications that are more demanding due to harsh working conditions. The new accessory products are ideal for applications such as food conveyors, roller conveyors and belt conveyor systems and include a host of new products that enable conveyor builders to easily construct bespoke conveyor lines that exactly meet the needs of the user.
Material options include aluminium, polypropylene and stainless steel all manufactured to the most rigorous quality controls. The conveyor accessories complement the broader range of WDS machine parts, including levelling feet, ball transfer units, index levers, digital position indicators, gas struts and shock absorbers.
Like all WDS components, the full range of conveyor components can be viewed on the company's website, www.wdsltd.co.uk, where there are also 2D drawings and 3D CAD models for download and easy access to on-line ordering for rapid delivery.
WDS Component Parts Ltd. is one of Europe's leading manufacturers and suppliers of engineering component parts. It runs its manufacturing, stock holding and supply operations as one integrated organisation, allowing it to optimise all parts of its business and thus maximise service levels to customers.