The First Miniature Roller Guide in Linear Technology Miniature Roller Guide HRG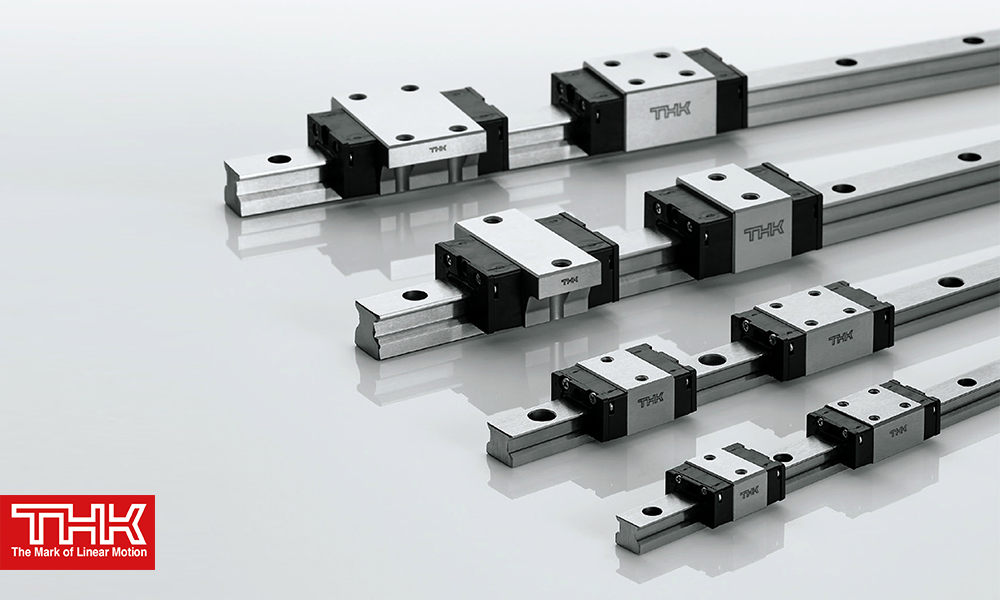 The Miniature Roller Guide or linear guideway HRG uses rollers as rolling elements and thus meets demanding requirements for maximum performance with extremely compact dimensions, such as those found in chip mounters and other systems in the semiconductor industry with limited installation space.
High Rigidity and Long Service Life
As our smallest roller guide the series HRG achieves higher rigidity and longer life than other linear guides of a similar size. The sides of the rail have raceways that come into contact with the rollers at a 45° angle which offers this type the same load ratings in all four main directions and is therefore suitable for all mounting directions (wall mounting
, horizontal, upside down and vertical).
Three Sizes Available
The series HRG includes three sizes: The HRG8 with an 8 mm wide rail and 16 mm wide block, the HRG10 with a 10 mm wide rail and 20 mm wide block and the HRG12 with a 12 mm wide rail and 27 mm wide block. Customers can also choose between blocks of different lengths.